Erase years of wear and tear from your concrete, stone, or brick surface in just a few simple steps with our pressure washing services. Includes areas like driveway, side walk, pool area, parking lot and dumpster area.
Ask us about getting these areas sealed!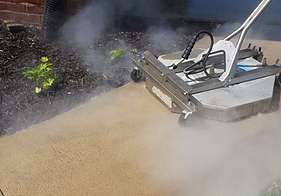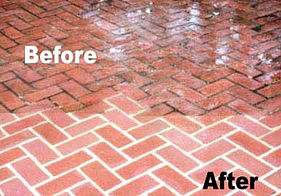 House Washing
Gentle Pressure Only
We use low pressure that is gentle on your brick, stone, stucco or siding exterior and our very own bio-degradable solution that is non-toxic for everyone ? plants, animals and children.
Awning Cleaning
When left over time, debris, bird droppings, mold and mildew can quickly lead to your awnings? deterioration. Plus, dirty over hangs take away from your home?s curb appeal. Protect your investment with a regular awning cleaning.